TULSA FAMILY LAWYER
I'm Bryan Stratton, and I put my passion and experience to work every day to help Oklahoma families.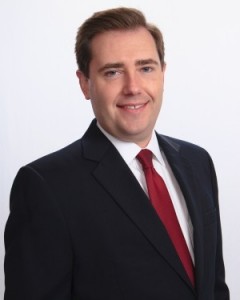 My clients come from all types of backgrounds, and I've found that each family has its own unique needs. I practice in a wide range of family law areas, including: divorce, alimony issues, child support issues, child custody issues, and adoptions.
I offer free, no-obligation initial consultations to every person who comes to my office. Whatever your legal problem may be, I want to offer you the benefit of my years of experience and my passion for helping family law clients.
You can call my office to set up a free consultation at (918) 221-3088 If you prefer, you may also use the contact form to the right side of this page to send your information to my office. Someone from my office will then contact you to set up an appointment.
Areas of Practice
Family Law: I handle cases that run the gamut of family law issues, from child custody and support battles to divorces to spousal support orders and so on. I have the years of experience to help you get the best result for your family. Whether you are initiating a divorce or you are trying to get an existing order (for alimony, child custody/visitation, or child support) modified, I can help. I will always provide you with skilled representation and use all of the resources at my disposal to make sure your family and your property and assets are protected.
Divorce Representation: Going through a divorce is tough. In addition to the emotional issues, it can be difficult to navigate the legal process and the accompanying paperwork. I am an experienced divorce lawyer, and my goal is to provide you with aggressive and compassionate representation in court and out of court. Whether we are in mediation, a divorce trial, or working through the details of a settlement, I will be there to protect your interests every step of the way.
Child Custody: Child custody issues can be an emotional nightmare for parents. Let me guide you through the legal process and help you and your children get the best result. I have several years of experience handling these matters in Tulsa courtrooms, and I can help ensure that you get a just ruling.
Child Support: Child support issues are among the most highly contested in all of family law. I have the experience to help you whether you need a new support order, a modification to an existing order that just isn't working out, or enforcement of a child support order that your spouse has not followed.
Alimony: Alimony, or as it is sometimes called, spousal support is an important issue in many divorces. I have handled a wide variety of alimony cases and know how to make sure the court hears all of the relevant factors influencing alimony orders. If you are concerned that you are not receiving enough support or concerned that you've been ordered to pay an unfair amount, call me.
Division of Marital Property and Assets: Whether you are concerned with protecting your fair share of your marital property or simply want to avoid being unfairly burdened with your spouse's debts, you need a skilled divorce lawyer on your team. I will put my years of experience to work protecting your best interests.
Bryan Stratton—Dedicated and Experienced Tulsa Family Attorney
Contact my office to set up a free, no-obligation initial consultation. Whatever your legal needs may be, I want to help you fight for your rights and for your family. Call my office at 918-221-3088 or submit the "Contact Us" form so that we can set you up with an appointment.
BRYAN STRATTON - FAMILY LAWYER
7134 South Yale Avenue, Suite 125
Tulsa
,
OK
,
74136
United States (US)
Phone:
(918)-221-3088
| | |
| --- | --- |
| Monday | |
| Tuesday | |
| Wednesday | |
| Thursday | |
| Friday | |
| Saturday | Closed |
| Sunday | Closed |